Altfinstermünz Fortress: dolomitic lime as a binder for mortars and plasters in various construction phases
BASIC INFORMATION
ACCESSIBILITY: external and internal
MUNICIPALITY: Nauders
ADDRESS: Altfinstermünz 180, 6543 Nauders
GEOGRAPHIC COORDINATES: 46.929198, 10.487590
PROVINCE: North Tirol
DIRECTIONS: You can reach the fortress from Innsbruck via the Inntal A12 motorway. Take the Landeck exit and follow the Reschen main road to the former Hochfinstermünz inn just before the village of Nauders where you can park. You can go down a steep path to the castle (15 minutes on foot). Alternative parking is available in the parish of Pfunds (Via Claudiasee). From there you can take a hiking trail to Altfinstermünz. From Bolzano you can reach the fortress via the SS38 and SS40 in the direction of Tyrol. Follow the Resia Pass and cross the municipality of Nauders to the former Gasthof Hochfinstermünz. There are limited parking spaces and a paved path to the fortress.
DESCRIPTION
The medieval customs and judicial station Finstermünz (since 1856 Altfinstermünz, Vestmezia) is located at the foot of the narrow gorge of the same name near Nauders in the upper Inn valley. In this place, the River Inn forms the natural border between Tyrol (Austria) and the Canton of Grisons (Switzerland). Along this border ran the Via Claudia Augusta, built by the Romans, which crossed the main Alpine ridge. With the construction of the new road in 1854 over the Inn towards the Resia Pass on the border with South Tyrol, the border fortress lost its function and consequently its importance. Today the ensemble of buildings stands as a monument of bygone times as the largest publicly owned cultural area in the Eastern Alps managed by the Altfinstermünz Association. Architectural studies on the fortress have shown that dolomitic lime was probably used as a binder for interior plasters and mortars for exteriors in both the Baroque and Renaissance periods. A field lime kiln (calchera) is still part of the fortress today. With it, the dolomite stone could be transformed into lime through a cooking process that lasted, as per tradition, for several days; the same procedure is still used today, thus contributing to the conservation of this ancient technique and to the creation of dolomite lime for the maintenance of the historical building fabric.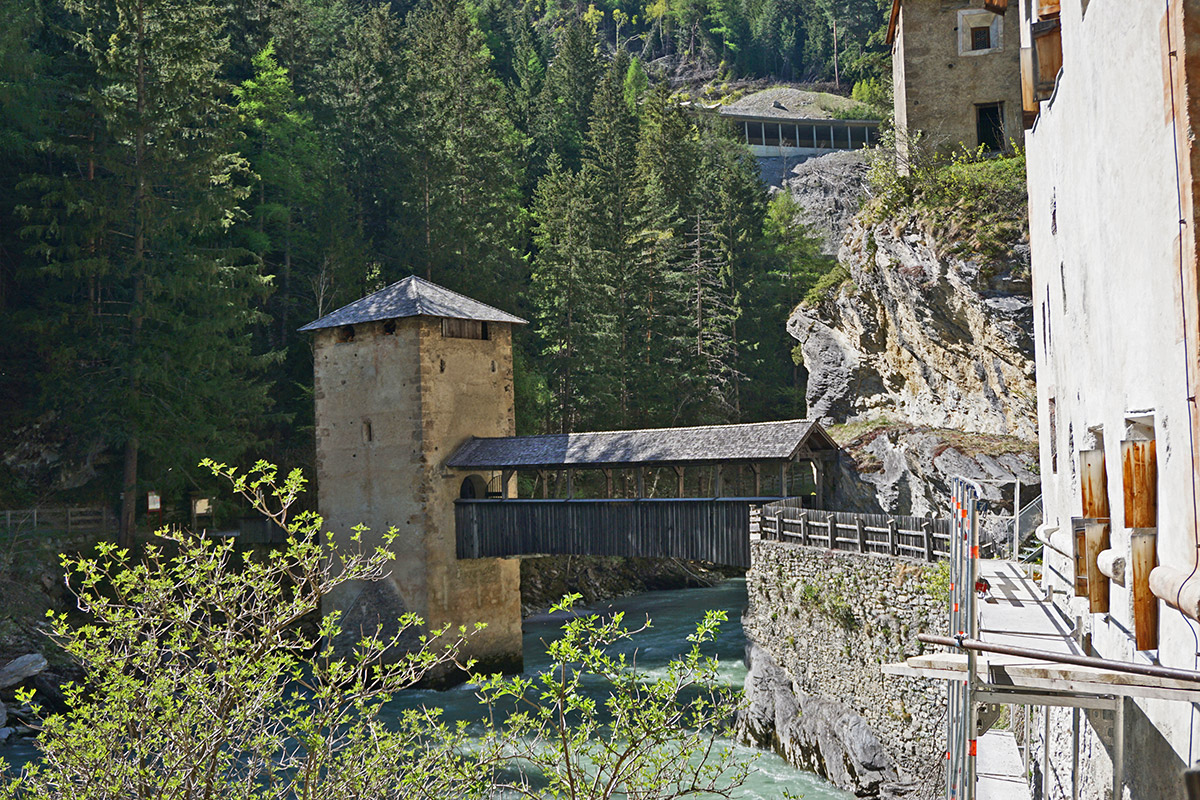 Altfinstermünz fortress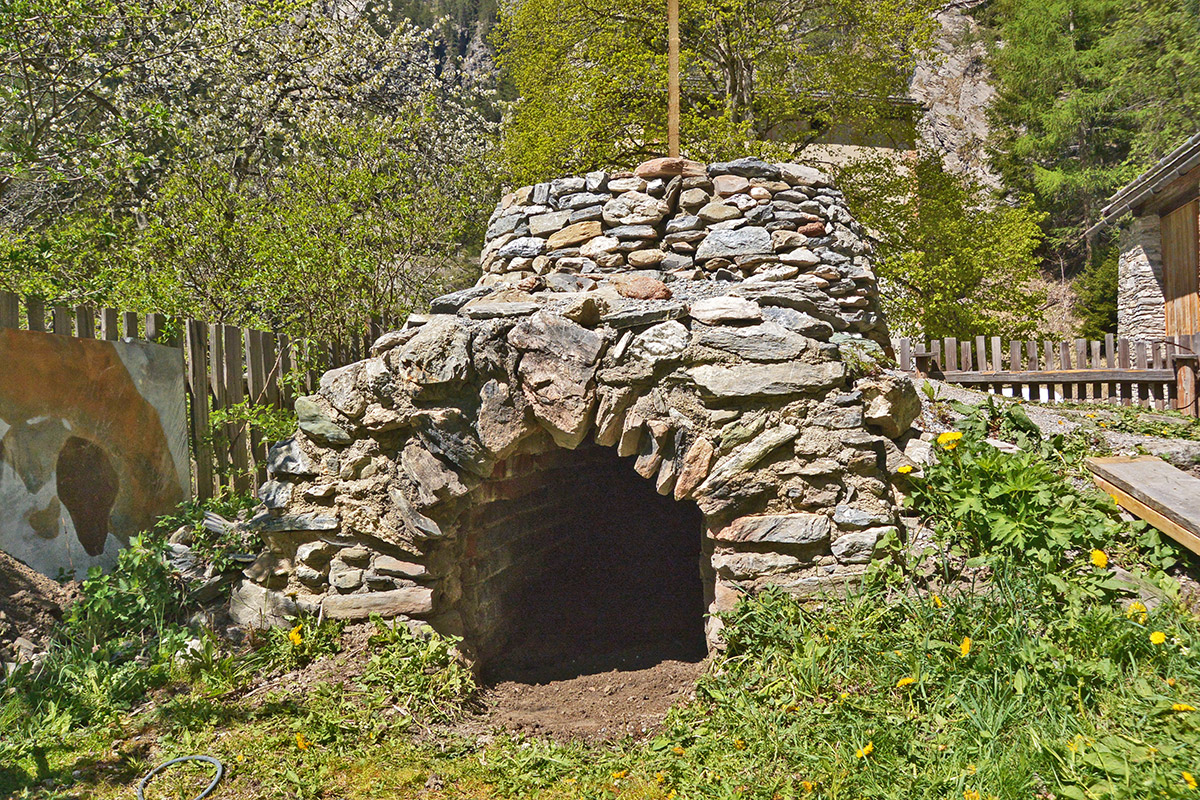 The field lime kiln
LINKS TO WEBSITES
http://www.altfinstermuenz.com/de/aktuelles/
BIBLIOGRAPHY
- R. Rampold, Kunstführer Tirol die 400 bedeutendsten Kunstschätze in Nord- und Osttirol, Tyrolia-Verlag, 2014
- A. Diekamp, Bindemitteluntersuchungen an historischen Putzen und Mörteln aus Tirol und Südtirol, Dissertation an der Universität Innsbruck, 2014.
AUTHOR
Bader, 12/11/2020