BASIC INFORMATION
MUNICIPALITY: Taibon Agordino
ADDRESS: locality "Solane"
GEOGRAPHIC COORDINATES: 46.29078, 12.00372
PROVINCE: Belluno
DESCRIPTION
This furnace is not easily accessible and is located in the locality of "Solane", accessible by the dirt road that starts after the village of Soccol.
After about 1km in the cart track you reach a plateau with old barns and on the right a trace of a path in the woods, following the latter after about 100m you reach the furnace.
This calchèra has a capacity of about 8.5mc.
"Solane" Lime kiln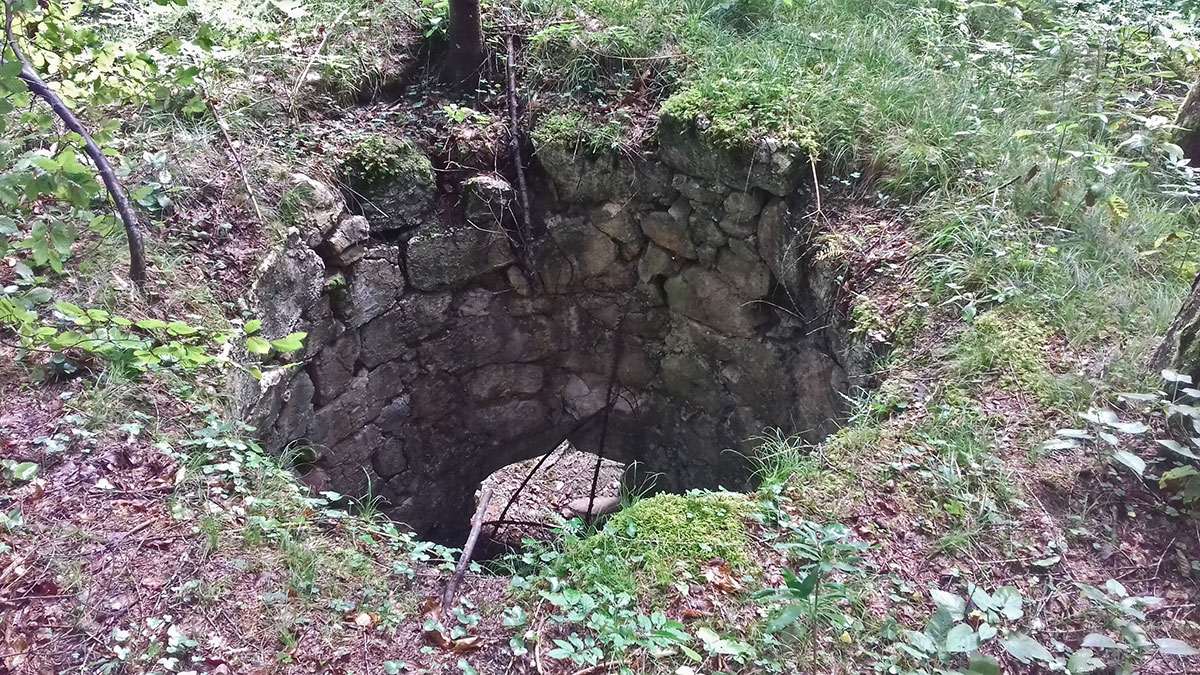 "Solane" Lime kiln
BIBLIOGRAPHY
AUTHOR: Del Din Enea