BASIC INFORMATION
MUNICIPALITY: Taibon Agordino
ADDRESS: locality "Solane"
GEOGRAPHIC COORDINATES: 46.29078, 12.00372
PROVINCE: Belluno
DESCRIPTION
Situated in "Solane", this furnace is not easily accessible; it can be reached by the dirt road that begins at the end of the village of Soccol.
Proceed for about 1km along the cart track until you reach a plateau with old barns; continue to the right on the trail through the forest and after about 100m you will reach the furnace.
This lime kiln has a capacity of about 8.5 cubic metres.
"Solane" Lime kiln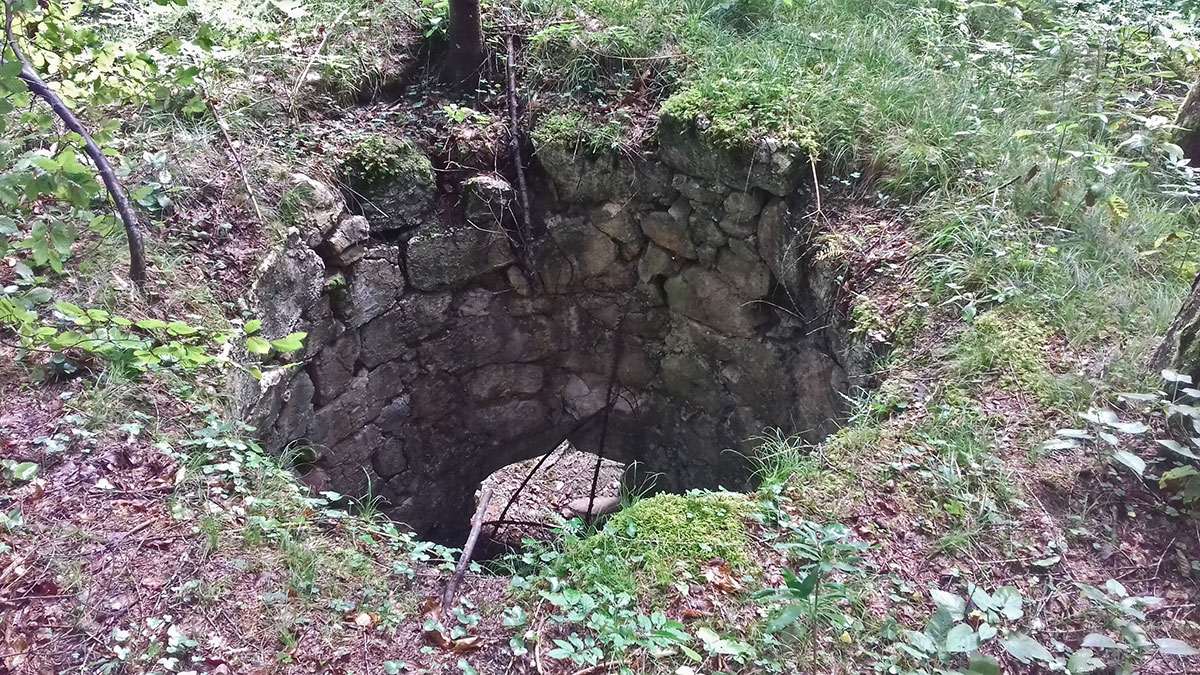 "Solane" Lime kiln
BIBLIOGRAPHY
AUTHOR: Del Din Enea