BASIC INFORMATION
MUNICIPALITY: Taibon Agordino
ADDRESS: locality Mezzavalle
GEOGRAPHIC COORDINATES: 46.297203,11.950132
PROVINCE: Belluno
DESCRIPTION
Easily accessible by car along the road leading to Col di Prà about 1 km after the restaurant "al Rustico". The kiln is learly visible on the roadside.
The lime kiln is in excellent condition - all the main elements, such as the fire flap, its walls and masonry are perfectly intact.
The furnace has a total capacity of about 28 cubic metres, roughly 21 of which contained the material to be processed, about 6 cubic metres are dedicated to the fire chamber and 1 cubic metre to the separation vault.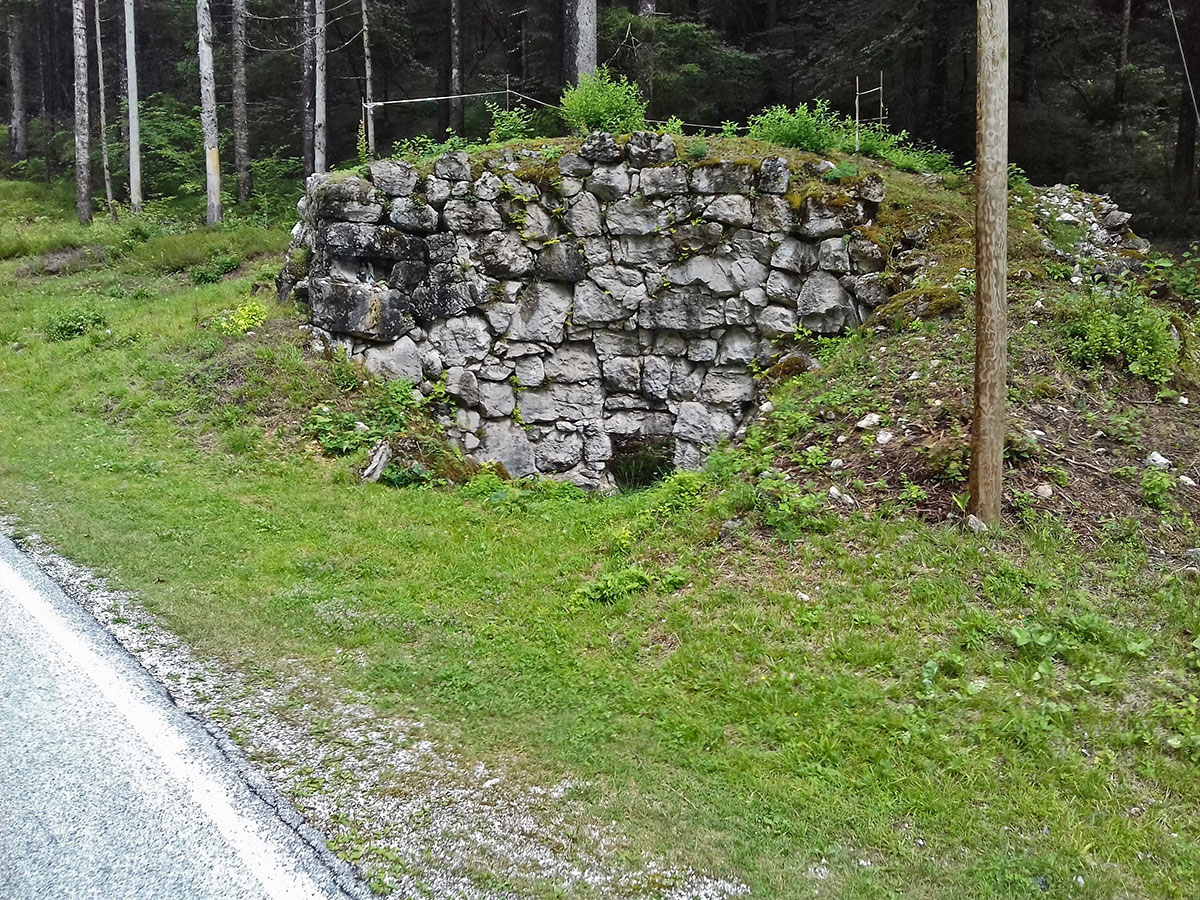 Mezzavalle (Half Valley) Lime kiln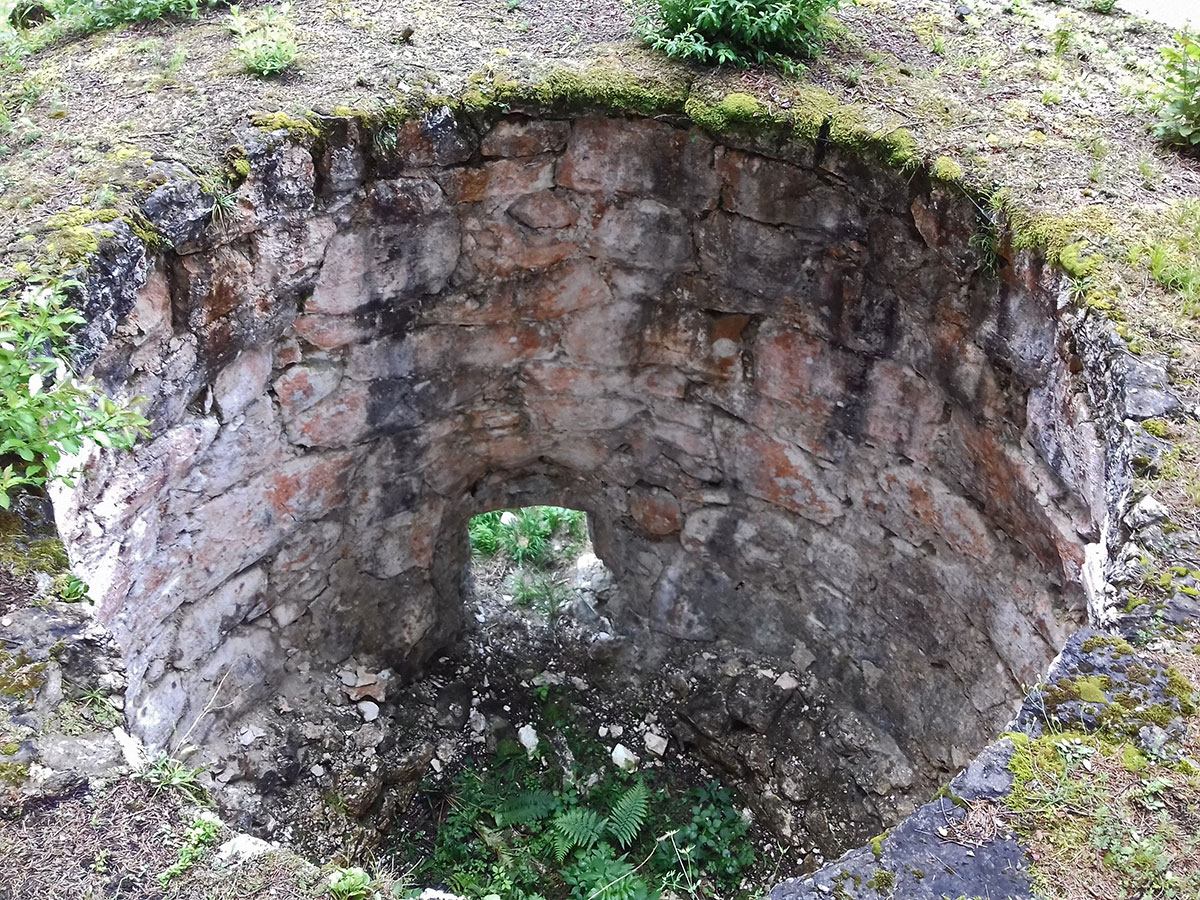 Mezzavalle (Half Valley) Lime kiln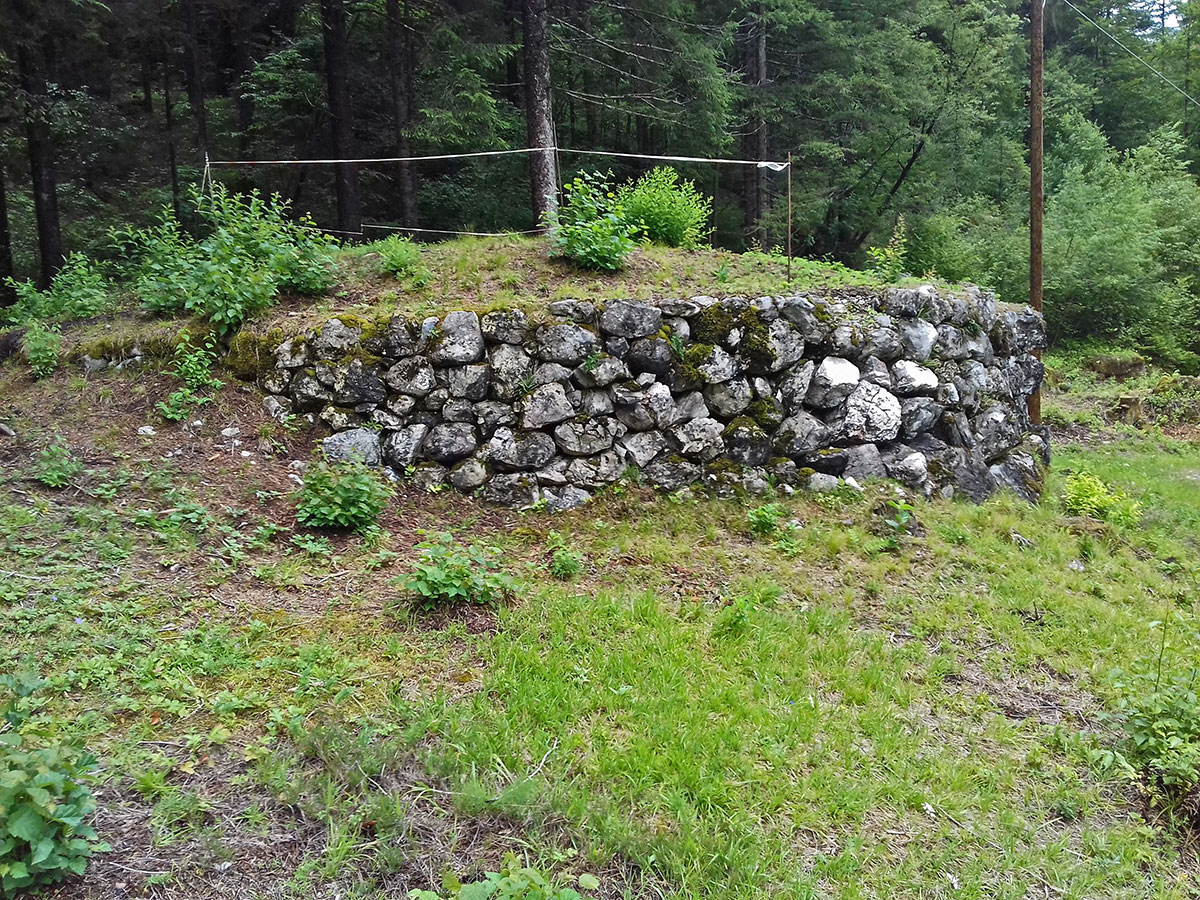 Mezzavalle (Half Valley) Lime kiln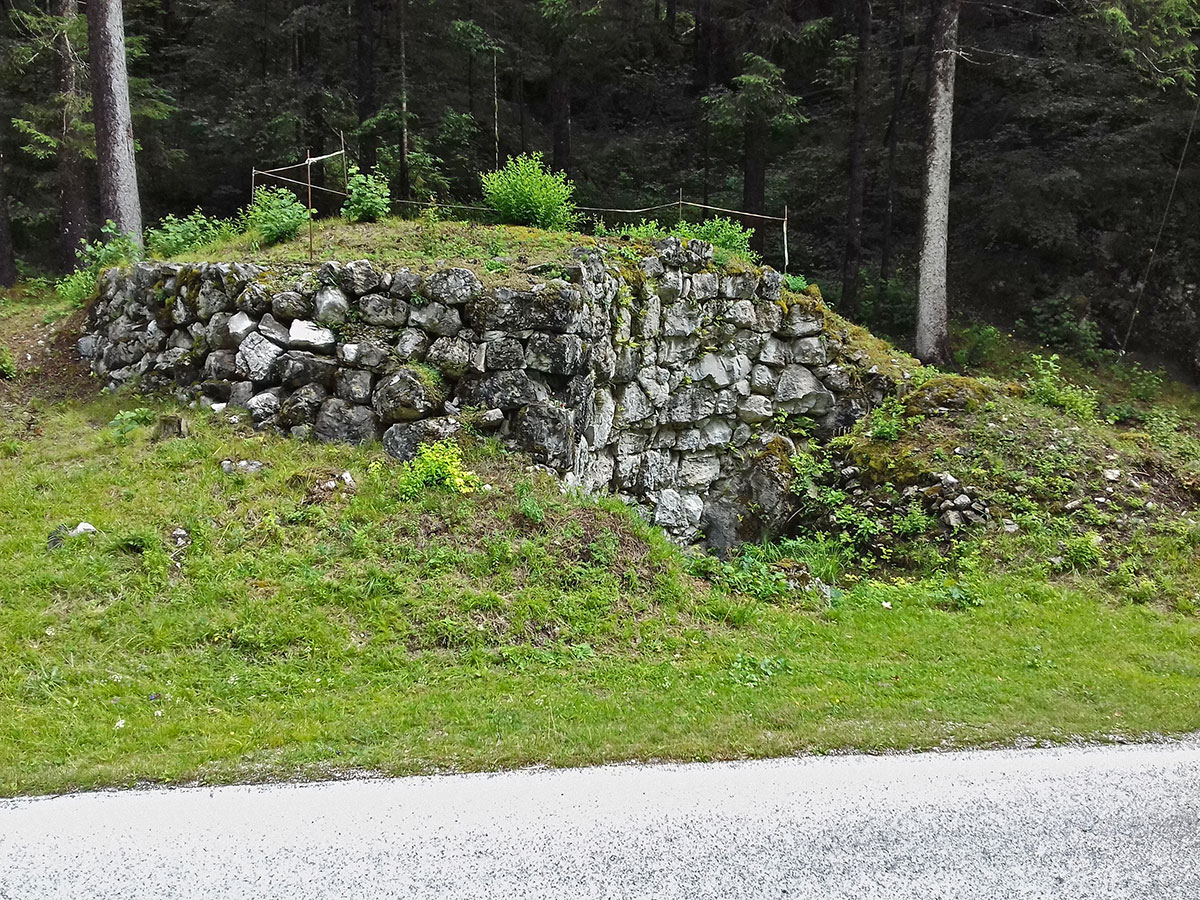 Mezzavalle (Half Valley) Lime kiln
BIBLIOGRAPHY
AUTHOR: Del Din Enea