BASIC INFORMATION
MUNICIPALITY: Taibon Agordino
ADDRESS: locality "Angheràz bàs"
GEOGRAPHIC COORDINATES: 46.278888, 11.920861
PROVINCE: Belluno
DESCRIPTION
The kiln is located in the locality of "Angeràz bàs", just upstream of the dairy bearing the same name.
It can be reached along the dirt road that runs through the Angeraz valley from Col di Prà; skip the road down to the dairy and continue straight on until the sign "Calchèra". There is an easy path leading to the site fro there.
The kiln is in good conditions with a clearly visible fire flap. Its internal capacity is approximately 6 cubic meters.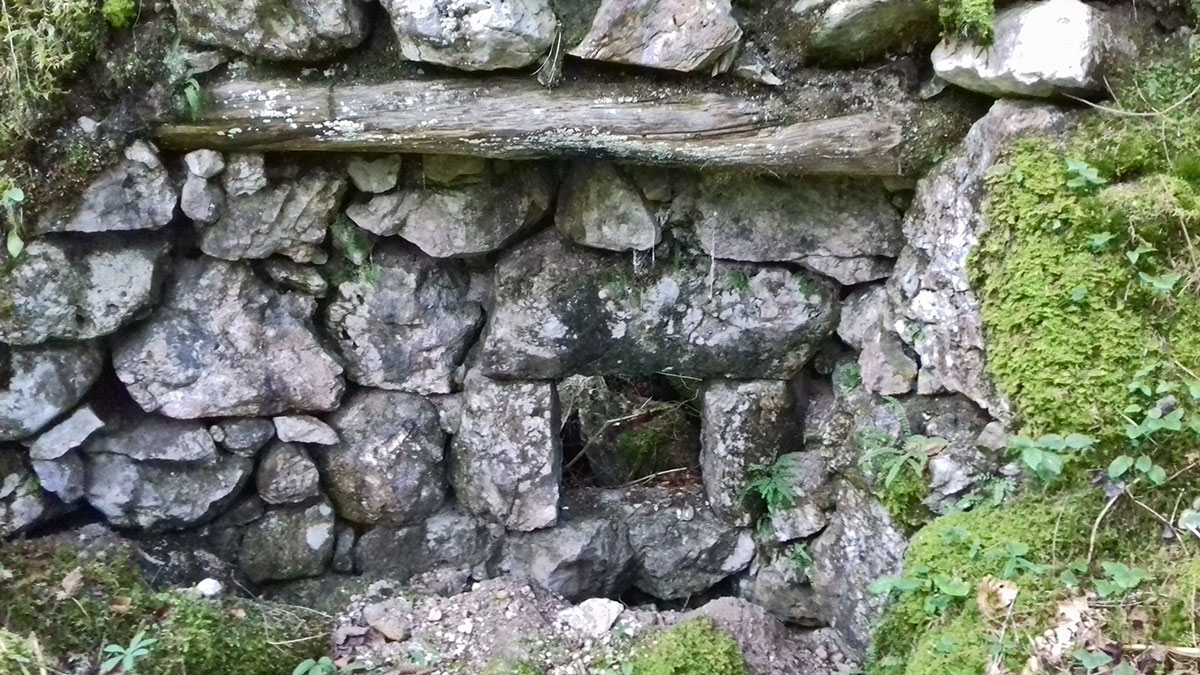 Angheràz bàs Lime kiln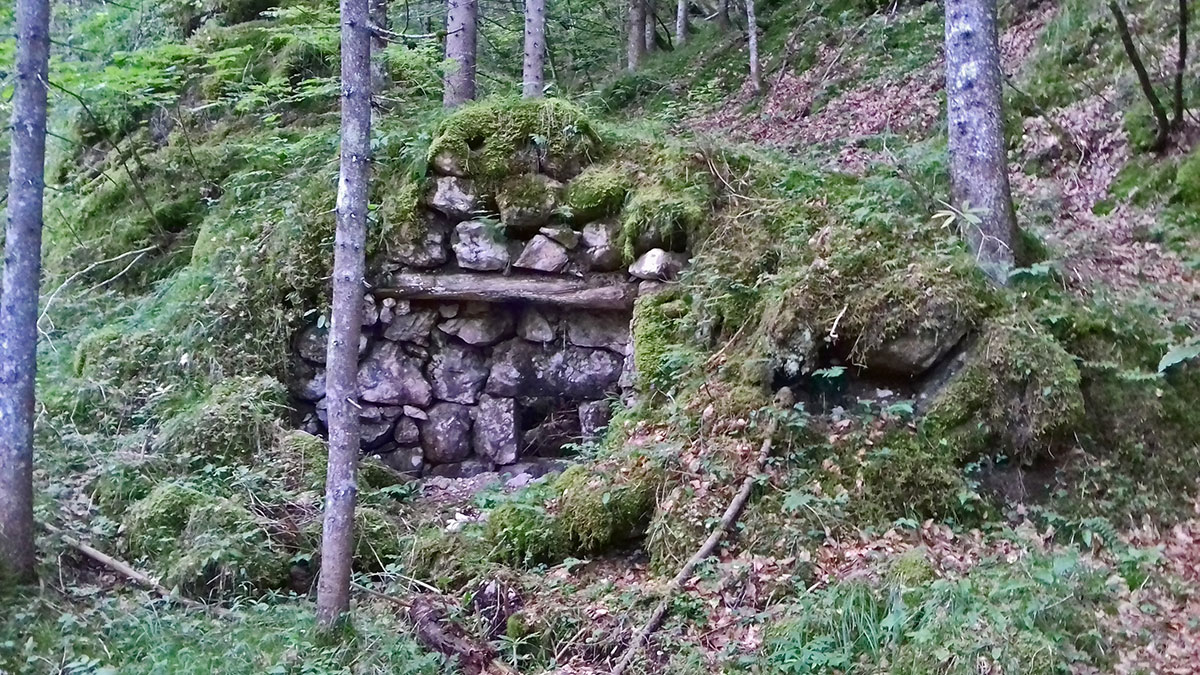 Angheràz bàs Lime kiln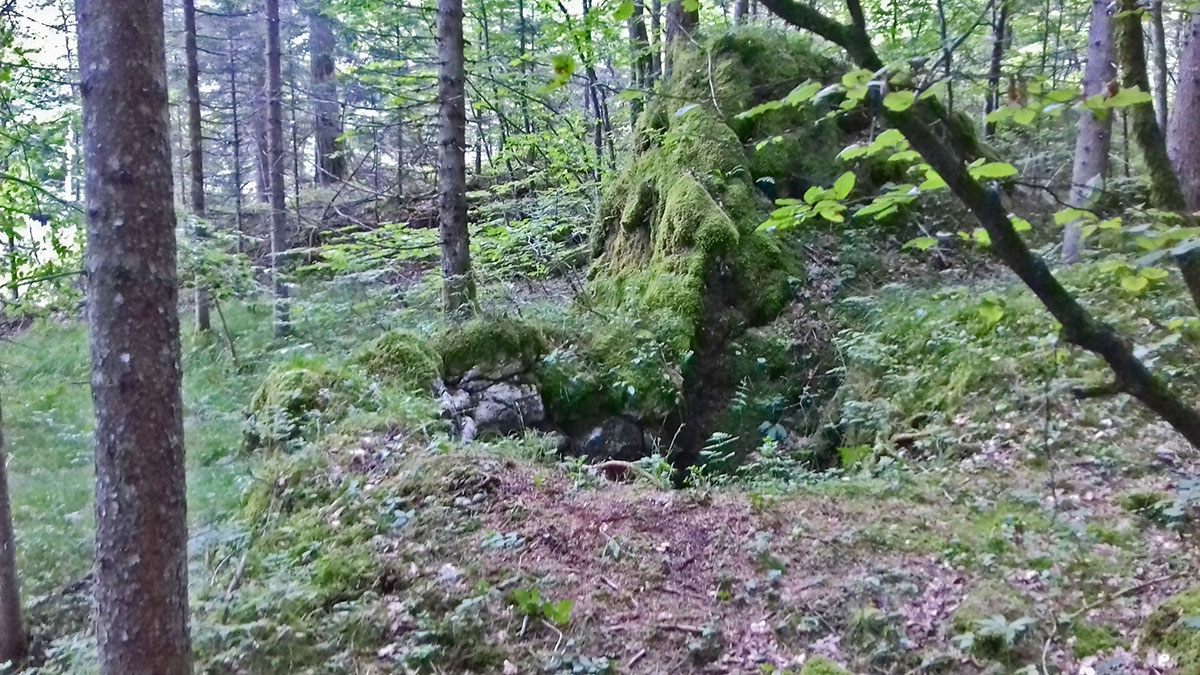 Angheràz bàs Lime kiln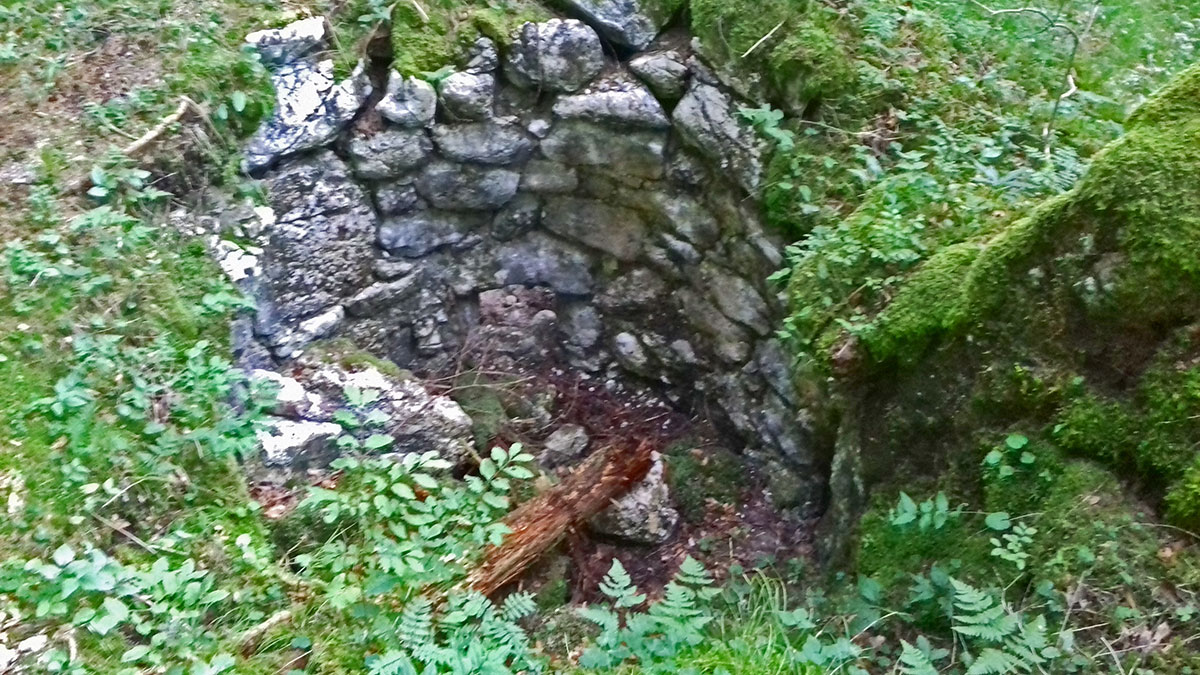 Angheràz bàs Lime kiln
BIBLIOGRAPHY
AUTHOR: Del Din Enea