The runway of Innsbruck Airport - dolomite stone in road construction
BASIC INFORMATION
ACCESSIBILITY: Visitor terrace
MUNICIPALITY: Innsbruck
ADDRESS: Fürstenweg
GEOGRAPHIC COORDINATES: 47.257529, 11.351029
PROVINCE: North Tyrol
DIRECTIONS: Innsbruck Airport is located in the Höttinger Au district in the west of Innsbruck. If you come by car from Garmisch-Patenkirchen or Bregenz, you can reach the airport via the A12 Inntal motorway. Exit at Kranebitten. Coming from Brenner/Bozen or Kufstein/Munich take the exit for Innsbruck West. Innsbruck airport can be conveniently reached by bus (line F). Allow for approximately 20 minutes to arrive at the airport's main building from the train station.
DESCRIPTION
Innsbruck Airport (IATA: INN) which first opened in 1948 in its current location to the west of the city centre, is in the heart of the Alps. In terms of annual passenger numbers, it is the third-largest airport in Austria after Vienna and Salzburg. The 2000 m long runway is a typical example of modern-day use of dolomite rock as an aggregate in road construction. Crushed dolomite stone came into use for the renovation of the runway in 1999 for the renewal of the asphalt surface. The rock originated from the underground quarry in Schwaz, North Tyrol. If you travel by aeroplane to Tyrol and happen to land in Innsbruck, you will unconsciously come in contact with the modern-day application of dolomite as soon as your aircraft touches down.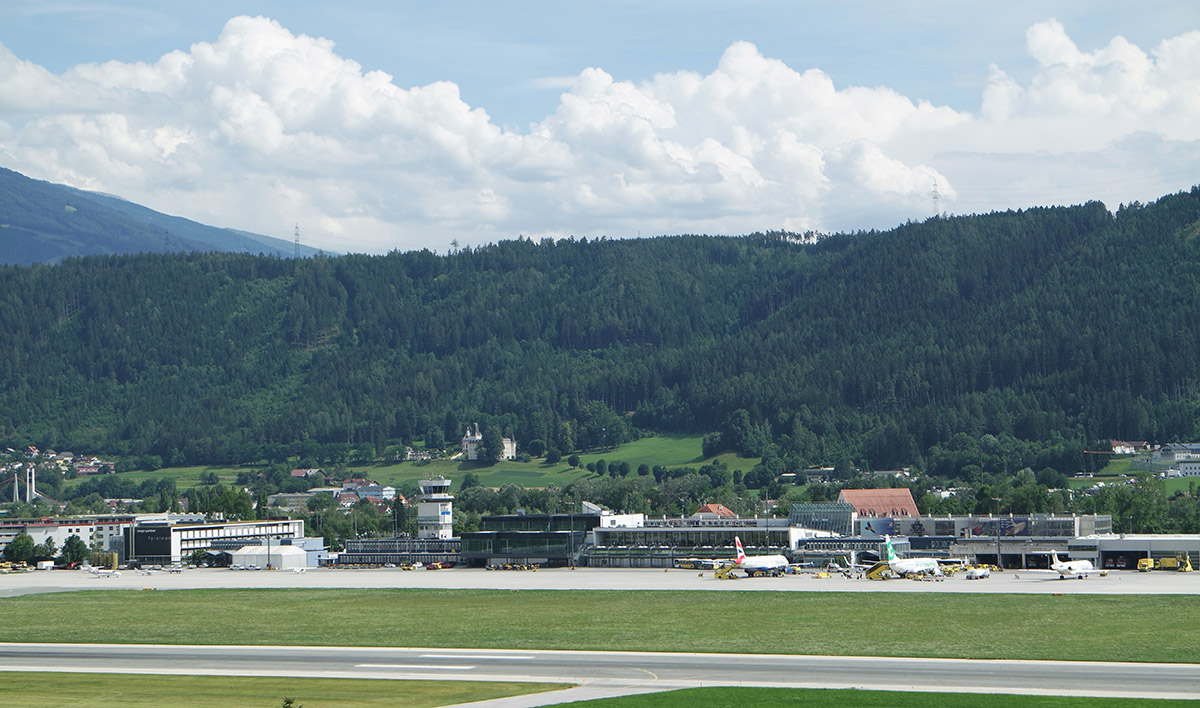 Innsbruck airport with dolomite rock as aggregate for the asphalt surface on its runway.