The former Falkenstein mining district near Schwaz - an underground access to dolomite rock
BASIC INFORMATION
ACCESSIBILITY: The former underground mining areas are not accessible; visitors can gain an insight into the underground dolomite deposits during their visit to the neighbouring show mines.
MUNICIPALITY: Schwaz
ADDRESS: Alte Landstraße
GEOGRAPHIC COORDINATES: 47.353672, 11.727441
PROVINCE: North Tyrol
DIRECTIONS: The Schwaz silver mine is centrally located in the Inn Valley and can be reached by car via the Inntal motorway A12 (exit Schwaz). At the next roundabout, take the exit in the direction of Wörgl. At the second roundabout continue straight on towards Wörgl and after about 1 km as you drive on the B 171, turn right into Bergwerksstraße. Turn either left into car park no. 2 after further 600 m, or right into the car park no. 1 after further 100 m. If you come by train to Schwaz, you can reach the show mine straight from the town centre by bus (line 1 or 2).
DESCRIPTION
The fahlore deposits near the city of Schwaz were mined during the Middle Ages in the "Schwazer Dolomit" (dolomite from Schwaz). This fact turned the city into a centre of the mining industry during a time when the mining sector was experiencing its blooming period, around the year 1500. The dolomite overburden brought to the surface was then processed into gravel and crushed rock. Even though various economic factors led to the discontinuation of ore mining in 1957 due to economic factors, not all underground activities were terminated altogether. A new cornerstone was thus laid to steer the transition from mining to an underground quarry in 1958. Due to its physical properties, the "black dolomite" extracted in the Wilhelm Erbstollen mine found its use in the production of asphalt pavements for road construction. The quarrying of dolomite rock in Schwaz ceased after the massive rockfall in Eiblschrofen in 1999. In close proximity to the disused gravel mine, is the show mine "Silver Mine Schwaz", which allows visitors to take the mine train into the 500-year-old Sigmund Erbstollen. Deep below ground, visitors can gain first-hand impressions of the underground deposits of dolomite, which used to be mined in the neighbouring and now no longer accessible Wilhelm Erbstollen.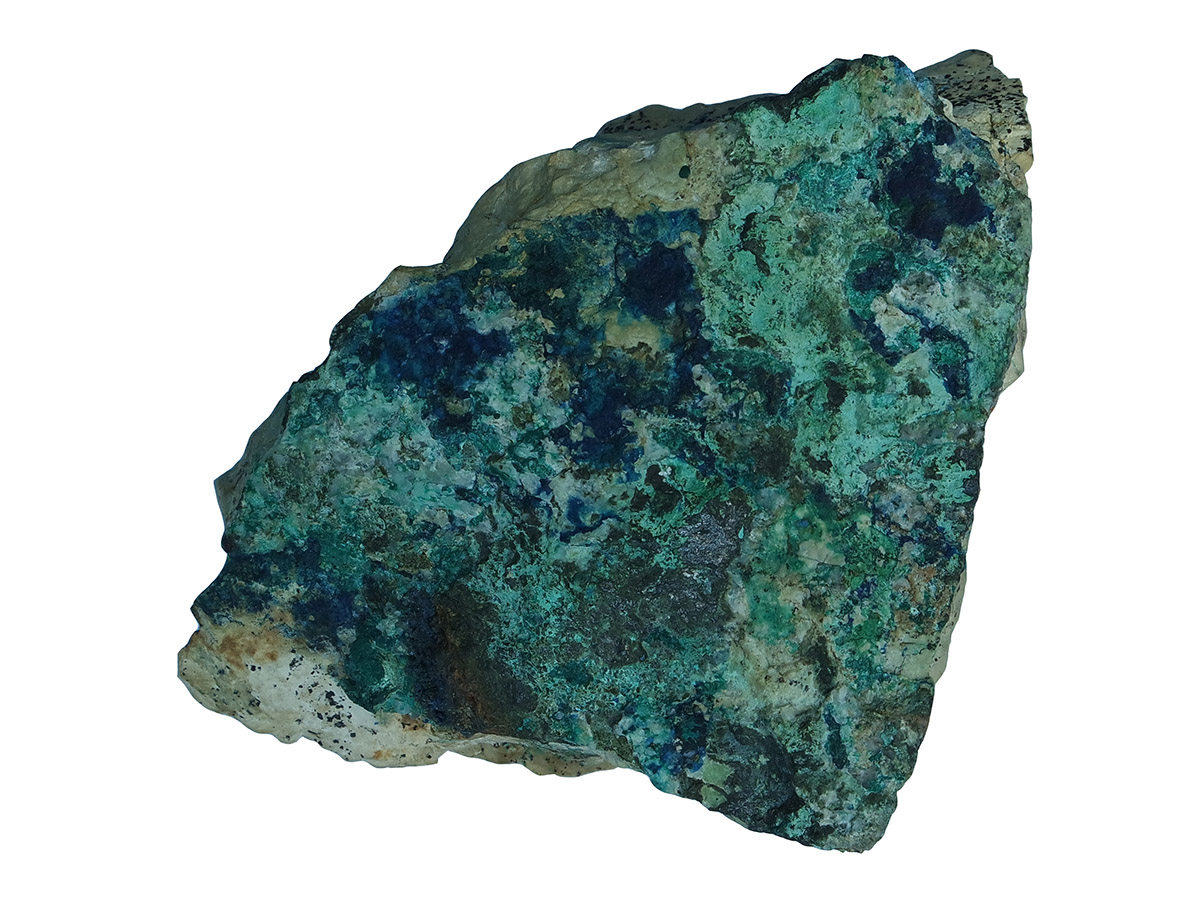 The "black dolomite" of Schwaz
USEFUL INFORMATION
According to the official status, the underground quarrying of dolomite in Falkenstein has been granted temporary discontinuation of its operation and has not entirely ceased. Theoretically, the extraction of dolomite rock could be resumed, even though such an outcome is unrealistic in the foreseeable future.
BIBLIOGRAPHY
R. Klebelsberg, Nutzbare Bodenvorkommen in Nordtirol, Veröffentlichungen des Tiroler Landesmuseums Ferdinandeum – 019, 1939.
R. Bodner, Berg-Leute zur Ethnographie eines ausgebliebenen Bergsturzes am Eiblschrofen bei Schwaz in Tirol, Dissertation an der Universität Innsbruck, 1999.
P. Hörhager, Vor 20 Jahren zerbrach der Eiblschrofen in Schwaz, Printausgabe der Tiroler Tageszeitung vom 07.07.2019.
AUTHOR: Tobias Bader, 30/04/2020